For several decades now - and every year without fail - we have had the same rehash season of Common Entrance arguments, opinions and red herrings (along with occasional gems of analysis and ideas). Each year the season ends with the announcement of scholarship and exhibition results and the same arguments and opinions. Truth be said, every argument and opinion seems to have a measure of sense and possibility. Of late, pronouncements about school buildings, changes in policies and new initiatives are coming at us with the regularity of paydays and, like paychecks in a recession, we still don't see the way forward. Opinions, ideas, arguments seem to get us halfway there. So who should we blame if, in 2011, our education system seems to be neither up nor down … should the finger be pointed at the Ministry of Education, the media, our "educated" listeners and commentators, none of these, all of the above? Does the Barbados of Edutech and "11.11.11 ON" really have a 'ministry' (i.e. well-defined mission) of education?




In an article entitled "A Radical Preamble To A Future Barbadian Social Model", Hal Austin concludes that "Despite the rhetoric, there is no Caribbean social model, no Barbadian social model, nor even a village social model. The major problem with ruling elite in micro-states is that they consider access to information as a weapon of authority and this is rooted in the vulgar cliché that knowledge is power. It is, in an atomised, dysfunctional, selfish way. A progressive society must share knowledge, lift all its people together, sing from the same song sheet. That is the challenge." Is Mr. Austin's claim that there is a problem with accessing and sharing information on the barbadian society/education system justified? The starting point for easily accessible, open information on all matters concerning the Barbadian educational system should be the Ministry of Education .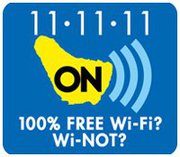 The contention of this article is that, given the various internet-based technologies at its disposal such as Edutech and "11.11.11 ON", the Ministry of Education continues to fail in its mission/ministry of educating Barbados. A brief examination of its increasingly important tool of communication (i.e. its web site ) leaves the reader with no more than basic information. Missing is almost everything that informs, analyses, evaluates and gives an understanding of the Ministry's system, the rationality of decision-making and the success or failure of its various initiatives. Listed below are a selection of papers/reports which are integral to the Ministry of Education's policies. Are our stakeholders (educated listeners, commentators, education officers and teachers) aware of the following studies? Better yet, have they actually read these documents? Are these documents (listed below) open and accessible 24/7?



White Paper on Education Reform 1995
Curriculum Reform 2000
EEC Case Studies of Best Practices (2003)
EEC Evaluation of the NetSchools (laptop) project re: the use of ICT by school administration (2003-2005)
IDB External Mid-Term Project Evaluation, by the Ontario Institute for Studies in Education
IDB Evaluation of Educational Impact, by Professor Maureen Pirog and Sharon Kioko, Indiana University (2006)
Survey of Teacher Use of Technologies,Ministry of Education, Barbados (2006)
Report of the National Advisory Committee on Education (2010)
Green Paper on Persons with Disabilities
IDB evaluation of educational impact


In the article "Another Meaningless Education Report From NACE" (submitted by "Bush Tea" and posted on June 23, 2010), we read the following submission by "Anonymous":

"One thing that the NACE report shows is the dearth of mathematical modeling skills in Barbadian researchers and policy makers. The claim that zoning will reduce traffic congestion can be tested using Geographic Information systems along with well established traffic models that transport engineers use when planning transportation system development. It is distressing that in 2010 much speculation and debate about education and many other fields go on without any testing by any models and other numerical approaches. Properly constructed models often help to reveal strengths and weaknesses in proposals and reduce risk of failure."

While Bush Tea's article is not about mathematical modelling per se, it is about the "much speculation and debate about education", about the absence of publicly available, up-to-date information based on relevant studies, analyses and assessments. It is important that research data be made available - on a 24/7 basis - in order to better define and redefine the Barbadian educational system.

In all fairness, the Ministry of Education's web site does provide some answers to a number of important questions. The following are examples :-

QUESTION: "Is the Common Entrance (CE) an isolated activity or does it form part of a system?"

Response on website: "The Ministry of Education and Human Resource Development (MEHR) is the Government agency responsible for the formulation of educational and human resource development policies and for the administration and regulation of education and human resource development programmes. The education system caters to approximately 59 500 students annually - 28 000 at the primary level 22 000 at the secondary level and 11,459+ at tertiary level including those enrolled at the University of the West Indies (UWI), Cave Hill campus. Within the education system there are presently 71 public primary schools, 1 infant school, 4 public nursery schools, 23 public secondary schools, 7 assisted private secondary schools, 2 assisted special schools, 1 public senior school, 20 registered private schools, 3 tertiary-level institutions (namely UWI Cave Hill, Barbados Community College - BCC and Samuel Jackman Prescod Polytechnic - SJPP), 1 teachers' training institution and 1 central administrative agency. In addition, there are 3 departments, namely Media Resource Department, School Meals Department, and the Education Project Implementation Unit. "

QUESTION: "Is the CE used solely to allocate students to secondary schools or is it used solely to assess whether or not students of a certain age range have grasped certain bits of knowledge, skills and understandings?"

Response on website: "Children who are eleven years old but under twelve (12) years old at September 1st in the year of the examination are required to write the examination as a means of allocation to secondary school."

QUESTION: "Are other tests administered earlier in the primary years? Are they used for transfer to the secondary stage?"

Response: "The Criterion - Referenced test is designed to determine the extent to which a student can effectively perform a prescribed set of tasks. The Criterion -Referenced test interpretation permits us to describe a student's test performance without referring to the performance of other students. Criterion - Referenced tests are administered in English Language and Mathematics to students in Infants B and Class 2 of the primary schools."

QUESTION: "What is the of continuous assessment and reading level tests?"

Response: "This is a continuous incremental system of measuring the knowledge, skills and attitudes that students have gained from pursuing the primary school curriculum, over a period of time rather than relying on a one shot examination as we presently do.' It has been proposed that the continuous assessment scores should be used in conjunction with the score gained in the BSSEE to allocate students to secondary schools. Reading level tests are scheduled to be administered in class 1 in our primary schools during the period September to November. " Reading level tests are scheduled to be administered in class 1 in our primary schools during the period September to November.

QUESTION: "After the Common Entrance, is the secondary curriculum a case of 'one size fits all'? "

Response: "The major function of secondary schools is to ensure that:
all students acquire knowledge, skills and attitudes which will lay the basic foundation for future jobs and careers, and
high levels of literacy, numeracy and oracy are obtained by building on the primary foundation - reading, writing and problem solving skills, raising them even higher, and deepening levels of understanding across a variety of subject areas"


The above are some basic questions and answers. Information dealing with weightier matters is totally lacking. Indeed, there are times when the Ministry's pronouncements are somewhat bizarre, the following is an example:-

'The Planning, Research & International Relations Unit processes and facilitates requests for information from local educational institutions, external educational institutions, external international institutions and agencies and the general public. Additionally, members of the public and researchers from various institutions can access information stored in the department."

Statements such as the above have been copied onto the [Ministry's] website from a pre-independence document! No wonder 'Bush Tea' felt obliged to respond in a blog (posted on July 10):



"A REAL minister of Education would be able to articulate for Bajans on Friday, clear answers to a number of BASIC questions, like:
What are we seeking to achieve nationally in education in the long term - and in particular, what is the strategic intent with respect to the educational development of the 80% of our youth whose talents happen NOT to be academics?
What are the mechanisms through which government currently measures (or intends to measure) the performance of the various agencies involved in education to gauge their usefulness/ effectiveness/ efficiencies …. and why are they secret?
What EXACTLY can Bajans expect him, as minister- to contribute to improving national education in the next year /two years? - How can this be measured? …and what should be done to him in case of failure…?

Whether we agree with Bush Tea's questions or not, one has to admit that the "Resource Library" section (found at the bottom of the Ministry's home page) is a deliberate 'disrobing in callous disregard' for the Barbadian taxpayer. Every able-bodied reader and researcher should let his/her dissatisfaction be known by visiting the Ministry's comments page and registering his/her concerns!

___________________________